Before availing of a loan against shares, customers must evaluate every factor and ensure that the lender they choose is the best fit. This article explores 5 things for customers to remember about loans against Demat shares.
With a wide variety of loans in the market today, availing them has become the norm, given how accessible they are. However, most loans come with high rates of interest and require you to provide collateral. This requirement can make them risky options to opt for.
An excellent way to work around this is to avail of a loan that optimizes your share in market investments, also called loans against shares. These loans enable you to monetize your investments through shares rather than selling them. Additionally, loans against Demat shares do not require collateral or other securities besides the shares that are already in your Demat account. Thus, they offer many benefits as long as you keep these five factors in mind.
5 Factors To Keep In Mind While Applying For  Loan Against Demat Shares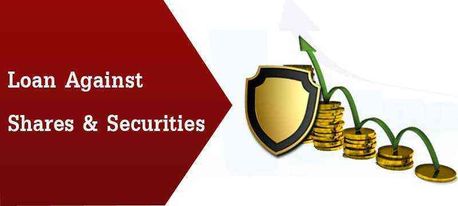 1. Using the Same Financial Institution
While loans against Demat shares give you an easy pathway of borrowing, customers can also take another path to make the process more convenient. The loan's disbursement becomes seamless by availing of the loan from the same financial institution that has your Demat account. This simplification happens because you are borrowing funds from the financial institution, and they take in your shares as security against said funds.
2. Loan Against Securities – Documents Required
Some documents are critical while availing a loan against Demat shares and can make the sanction period shorter. These documents include:
Identity proof
Address proof
Signature proof
Additionally, suppose you represent companies, proprietorships, or partnerships. In that case, you will be required to submit your income tax returns, an audited balance sheet, and your profit and loss account for the last two years.
If the borrower fails to make these documents available, the lender will not approve their loan request. Such a rejection of a loan, especially one related to a business, can give you a bad reputation with financial institutions. This further hinders the process of acquiring loans in the future. Hence, keeping all your documents in place is essential to ensure there is no setback in the duration of approval.
3. The Eligibility Criteria
Before applying for a loan against Demat shares, you must investigate the eligibility criteria and ensure you fulfill all the parameters. The following are some of the most important eligibility criteria clauses:
The customer must be between the age range of 18 to 65
You can only pledge shares that are in your name, individually. Pledging shares in the name of minors, HUFs, NRIs, and corporations are not allowed.
Some essential documents also need to be submitted, as mentioned previously.
Pledging the shares of a company you are a Director or Head of is not an option.
Keep in mind all of the above, and rest assured that the loan sanction will be a seamless process.
4. Benefits of a Loan Against Demat Shares
When availing of a loan against Demat shares, the shares you pledge are essentially held as collateral. Hence, as an investor, it is only natural that you will be concerned about what availing of this loan would mean for your overall investment. However, in this aspect, you can be worry-free.
Although your Demat shares are held as collateral and kept as security for the loan, you will continue to reap the various advantages of your share investments. These advantages include receiving and retaining your dividends as well as your due bonuses and rights.
5. Features of a Loan Against Demat Shares
A loan against your shares has various features that can help you distinguish it from other types of loans. The following are some crucial features you should know:
You can pledge your Demat shares to avail loan amounts of up to Rs. 20 lakhs.
Loans against Demat shares come at relatively low interest rates. They offer interest rates ranging from 12-18% p.a.
They do not require any guarantor for availing.
Your lender evaluates the pledged shares every week.
By availing of a loan against Demat shares, you can reap the borrowing benefits of your investments. The key to this is finding the best-fit financial institution for you. Financial institutions have all the services you need to do just that. Start the process now and get the most of your investments!