Hello, guys! Through this article, I will cover DMCA ignored hosting and will dive into the top 5 DMCA ignored hosting providers in India for you.
So, if you are new to this whole internet thing and want to publish some of your articles or content on the internet. But what if after you published it and someone claimed copyright on your site? I know it will be a nightmare for you, right!.
And these kinds of things happen in reality.
Now here DMCA comes into play. As it stands for the Digital millennium copyright act. This act puts a stop to those websites that upload content that is not legally theirs. This includes things such as videos, images, music, photography, etc.
Thus DMCA can force you to delete or remove copyrighted content from your website page. However, some websites manage to keep copyrighted content on their site by using DMCA ignored hosting.
So, just stick with this article and you will get to know about the Best DMCA Ignored hosting.
What is DMCA ignored hosting?
Nowadays, uploading content or setting up a business on the internet is just a piece of cake for everyone. But things that one must keep in their minds are the security of your data or content. As the internet is a vast ocean and everyone wants to survive in it. So one can easily copy your content and post it on their respective websites to earn something from it or can claim copyright on your content by appealing that it's theirs.
how DMCA works is by blocking or suspending any content that has been found copyrighted. This includes images, pictures, videos, etc. While on the other hand DMCA ignored hosting works by ignoring the request from DMCA and doesn't delete your data files from its data center, this type of hosting is called DMCA ignored hosting.
So if you want your legitimate website to be safe from arbitrary takedowns then you must go with DMCA ignored hosting as it gives you peace of mind that your legitimate content will never be removed even if someone claims copyright on your site.
Which countries ignore DMCA?
As DMCA is a U.S law therefore it's applicable only to the websites that are hosted in the US even if the copyright owner lives outside of the country but has a hosting website located in the US can still issue DMCA notice.
So There are a total of 7 countries that ignore DMCA law and they are listed below.
Russia
The Netherlands
Malaysia
Singapore
Hong Kong
Bulgaria
Luxembourg
Before getting started you must know what is offshore hosting
Offshore Hosting: Offshore hosting is nothing so special but hosting your website, data, or application to a far Datacenter location from your place of origin.
Top 5 DMCA ignored Hosting Providers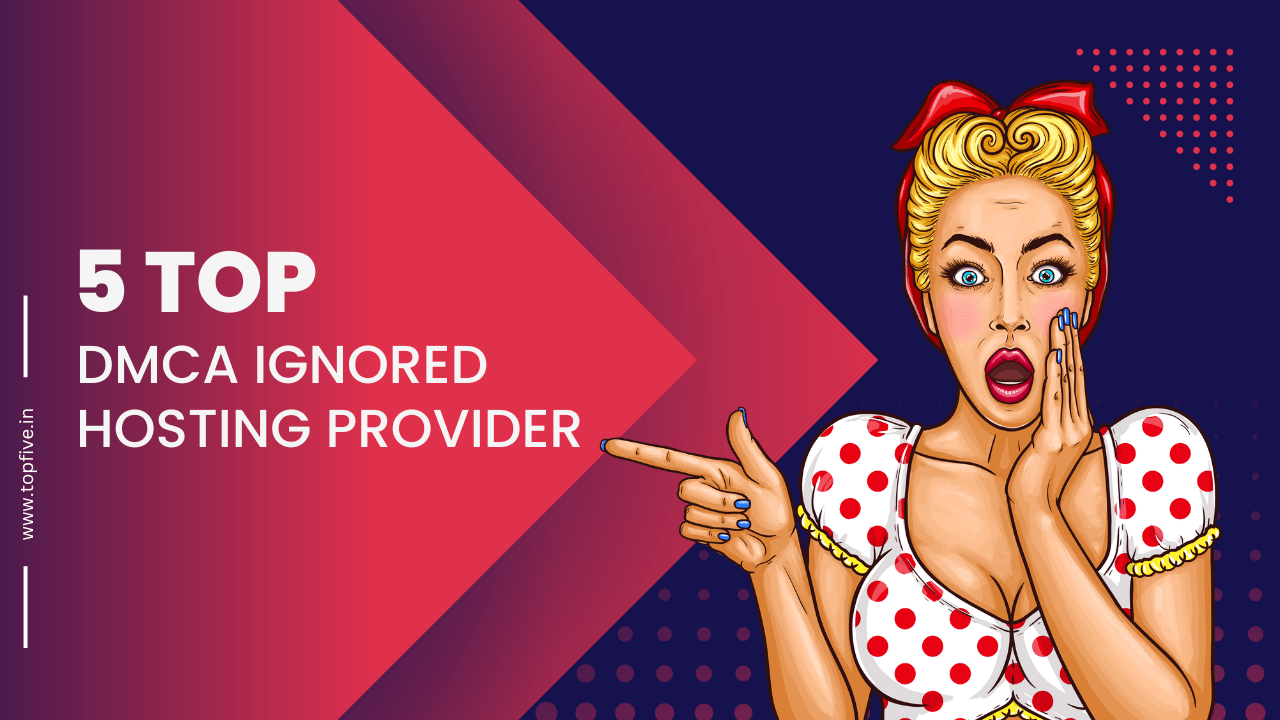 Okay now let's dive into the Top 5 DMCA ignored hosting provider
And for further information check out their site's links.
QloudHost
AbeloHost
Blueanglehost
Shinjiru
Prohoster
1. QloudHost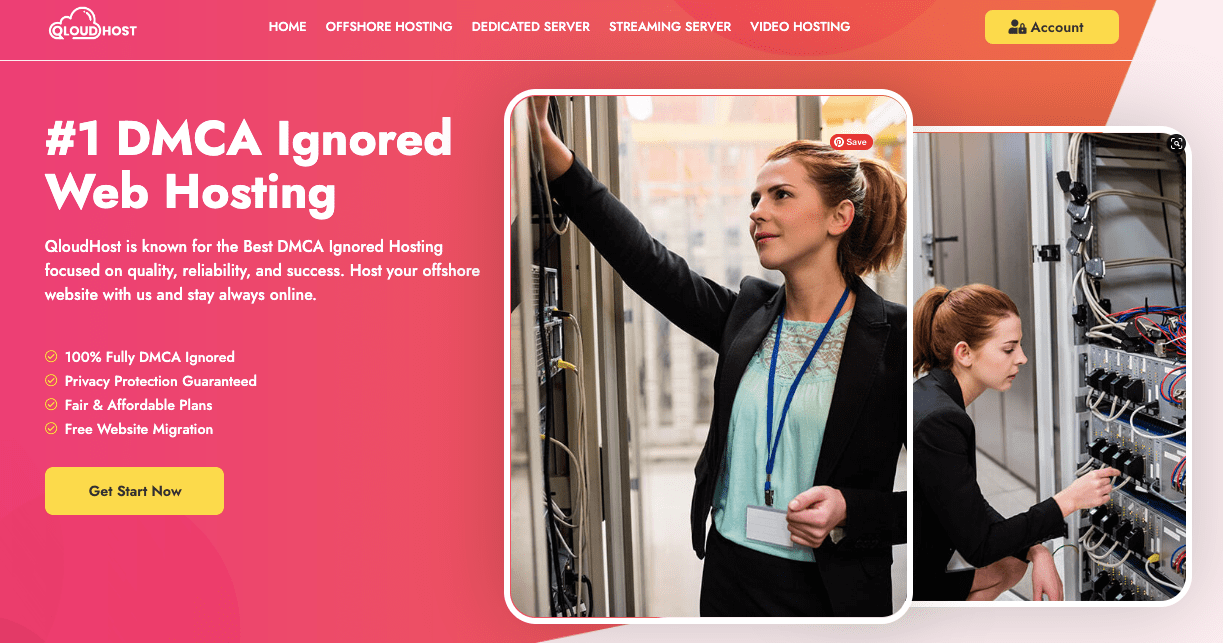 A fully offshore servers-based web hosting provider that aims to provide high-quality DMCA ignored hosting services is QloudHost, which you can use to host your website without losing your anonymity or privacy on the internet to bypass country-specific content restrictions.
In addition, you can also use their services to start your own DMCA ignored video streaming website or your streaming career with a smooth and bufferless experience, all thanks to the amazing feature they provide with their services.
Best DMCA Ignored Hosting Plans 
We have attached an image below of their price and plans to help you understand the complete picture of their service's quality and whether it will suit your website or not.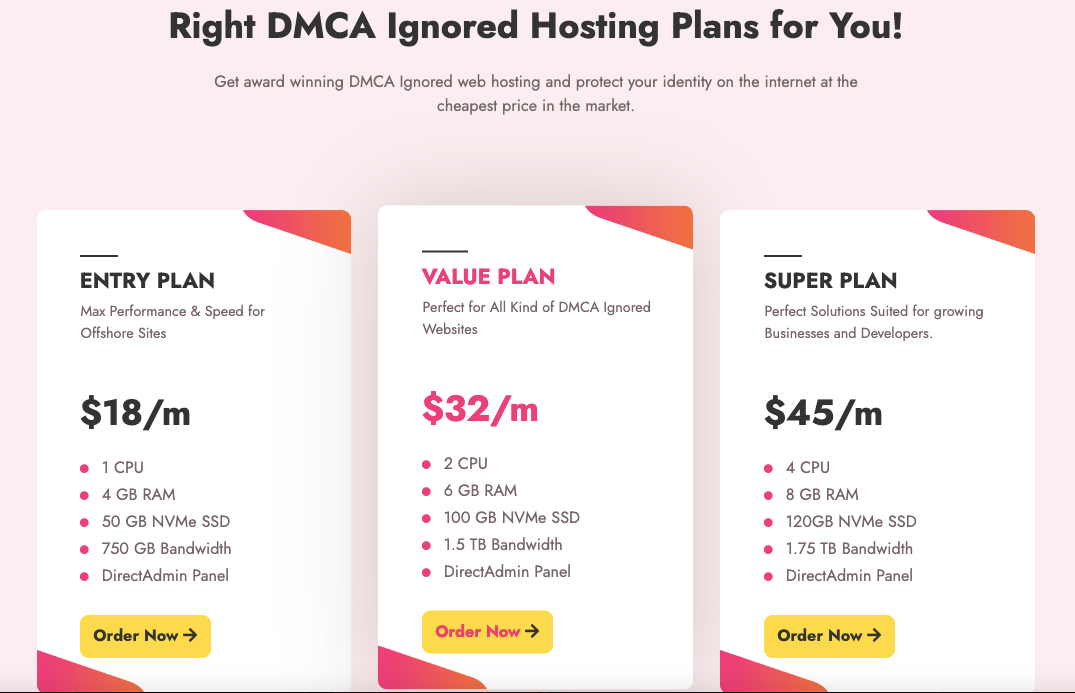 QloudHost offers you 3 special plans for DMCA Ignored Hosting. You can grab VPS, or Dedicated Offshore Hosting as per your requirement.
Entry Plan
1 CPU
4 GB RAM
50 GB NVMe SSD
750 GB Bandwidth
DirectAdmin Panel
Starting Price – $18/m
Value Plan
2 CPU
6 GB RAM
100 GB NVMe SSD
5 TB Bandwidth
DirectAdmin Panel
Starting Price – $32/m
Super Plan
4 CPU
8 GB RAM
120GB NVMe SSD
75 TB Bandwidth
DirectAdmin Panel
Starting Price – $45/m
Features
Here in this section, we have mentioned some of their key features that will provide the complete picture of the performance you will get for your website.
100% Fully DMCA Ignored
Privacy Protection Guaranteed
Fair & Affordable Plans
Free Website Migration
Top-notch security
High-performing server infrastructure
Excellent customer support
High uptime guarantee
Unmetered resources
2. Youstable
Probably the best, trustworthy organization available in today's market. Despite being a newbie it is 100% efficient for DMCA ignored hosting. It is a type of hosting in which most of the Digital Millennium Copyright laws are ignored by the hosting provider. YouStable offers Offshore VPS Hosting, OffshoreDedicated Hosting, and Offshore Domain.

Features
200% Privacy
95% Server Uptime
Lenient Content Policy
Best Server Management
Free Offshore Hosting
What Can You Host?
They give you the liberty to host gambling, movies, adult websites, and similar content. However, they don't permit to engage in illegal activities that are strictly restricted like committing fraud, phishing, spam, or child porn. They will close your account immediately and terminate all your services.
Plans Of DMCA Ignored Hosting
One of the best things about YouStable is that they keep everything under the shed, they will give you the specifications you want and pricing is also not fixed like others. You need to contact their customer executive to gather more information, they charge as per your requirement, they also offer Free Offshore Protection.
Why YouStable DMCA ignored Hosting?
I will tell you some concrete points
Offshore Protection
Quality Service and Support
Latest Technology with High Performance
Affordability
They don't compromise on anything and give their best. And that's why they are on the top.
3. AbeloHost
AbeloHost hosting offers you offshore hosting, shared, servers, domains, server management, web design, and value data privacy of their customers. For those who wish to host their data outside of their own country and don't want their data or identity to be shared with a third party then this can be a perfect hosting organization for you. As its servers are located in Amsterdam and collabs with switch Datacenter.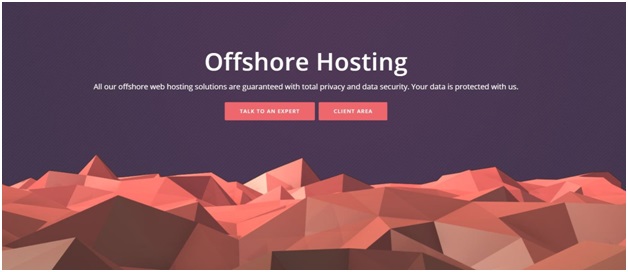 Features
Offers Affordability
Tier II Datacenter
Offshore protected
Mobility of plan
What you can't host?
Under Legal Age Nudity
Scam/Fraudulent Websites
Spam
Illegal pharmaceutical websites
Any websites associated with hacks or cheats
Mass mailing
Reverse proxies
Selling illegal substances
Phishing websites
Botnet controllers
Virus
Plans of AbeloHost DMCA ignored hosting
It comes within two price points categorized as cheapest and expensive.
The cheapest plan will cost you €5.99 while the expensive one will cost you €28.99
Click here Abelohost.
4. Shinjiru
Shinjiru is one of those senile web hosting providers who are dominating this industry for the past few decades. Its mission is to protect the privacy of its users and is providing offshore and anonymous web hosting services since 2000. And is one of the most trusted companies like youstable with 8 offshore locations and owns an anti-DDoS network, dedicated servers, IP address.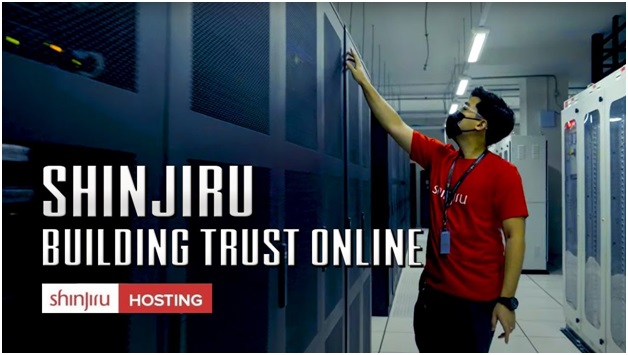 Features
Cryptocurrency Accepted such as Bitcoin, Etherium, etc
No Bank and Card Details are Required
No Personal Details
Uptime Guarantee
24*7 Live Support
Ensured Privacy
Offers high-speed bandwidth with 100Gbps
Acknowledgments
cPanel certificate
Parallels Gold partners
Microsoft Certified partner
Google Co-marketing partner
Global SSL reseller
Plans of shinjiru DMCA ignored hosting
They have 6 plans, and you can choose the most appropriate one for you and the most affordable one for you, the costing below is in INR.
5. Prohoster
Pro hoster is located in Russia and strictly announced that malicious activities like mailing servers, brute Force attack servers, carding, phishing, malware, and spam are not be tolerated by their hosting services and they will ban that user. Besides they are dedicated to the safety of their user's content.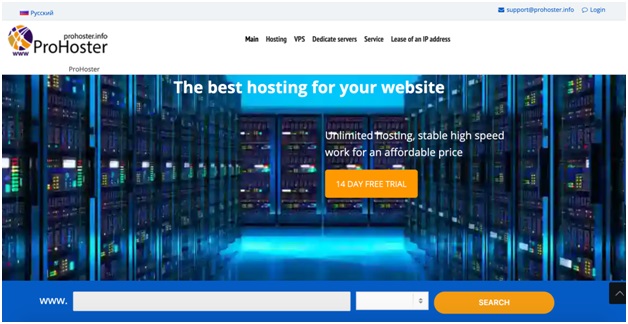 Features
Multiple Websites Hosting
Website Builder
Windows Offshore Hosting
Multiple Cryptocurrencies Accepted
Why prohoster for DMCA ignored hosting
Pro hoster offers an online server hosting server for reliable and stable work. They also offer a free site builders, SSL certificate, and free domain. And if you want to make an anonymous identity then it will give you authority to do that.
And provide their services at affordable rates.
Plans of ProHoster ignored hosting
Their DMCA ignored Hosting plan starts from a very minimal amount of $0.65 per month and the most expensive one will cost you $100 per month and the specs which you will get; 32GB RAM, 4TB SATA HDD and 50TB Bandwidth.
Which one is best for starting a DMCA Ignored website?
The qualities that one should look for while selecting DMCS ignored hosting for its website are
Offshore VPS hosting
Offshore dedicated hosting
Offshore domain
Privacy policy
Lenient content policy
Ignorance of DMCA
95% service uptime
Server management
Works on the latest technology
Easily Affordable
These qualities in my perspective are perfect fits in Flaunt7 DMCA ignored hosting with top offshoring hosting.
Wrapping up!
These are the Top 5 DMCA ignored hosting providers handpicked from a pool of the best DMCA ignored hosting providers in India.
Some are cheap DMCA ignored hosting while some are expensive.
Now it's your decision with whom you wanna go with so choose wisely and hope this article will help you to select the best hosting provider for your website.