The area of certified ethical hacking is widely misunderstood. A majority of people who are even interested in pursuing an exciting career in CEH are less informed about the ins and outs of the field.
Knowing the importance of the right career choice, we have come up with this one-stop solution article to clear all your doubts. Most tech professionals or IT enthusiasts must be having a general idea about what field interests them the most.
Now for those whose only passion is getting cleared by the EC Council and having a flourishing career, here are some of the basics to begin with.
What's Ethical Hacking?
Ethical hacking is the legitimate attempt to access a computer system, any application, or data packages. This involves replicating all the moves of a malicious hacker and getting into their approach to ensure cybersecurity.
That's why CEH is a top choice among all other professional certificates. A skilled hacker training teaches how to find vulnerabilities, encryption, and the shortcomings of any program so that the hacker could snoop easily inside.
What Skills Should An Ethical Hacker Have?
As the field is completely automated, the hacker must know his way around all sorts of computers and associated branches. Additionally, the ethical hacker certification helps the personnel gaining insights into the job domain. With this certificate, the person gains:
Mastery of scripting languages
OS proficiency
Networking fundamentals
Principles of Information Security
Best Ethical Hacking Certification Courses In 2021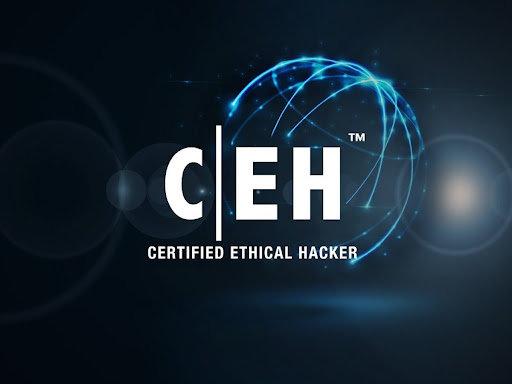 Take a look at the five of the most sought-after ethical hacking courses as per the current trends.
1. EC Council: Certified Ethical Hacking Certification
CEH certifications are counted among the top-notch career-boosting certification courses. Using a guided professional EC Council certified ethical hacking certification, a person learns:
Commercial-grade hacking techniques
Commonly employed tools and technologies
Troubleshooting
Agile methodologies
In addition, the entire ethical hacker certification aims to teach how to break into any organization lawfully and litigiously.
2. CompTIA Security+
If IT security is what your heart wants, CompTIA is what you need. CompTIA Security+ ensures that the person is globally acceptable for performing baseline IT security skills and to pursue and master the core IT security functions and troubleshooting.
This cyber security certification is accepted all over the globe. That's why the trained person automatically becomes a global asset and can look forward to better job prospects and a healthy salary package.
3. OSCP (Offensive Security Certified Professional)
OSCP is Linux-based self-paced online ethical hacking certification. Offensive security certified professionals are experts in penetration testing tools along with hands-on, real-life penetration tester experiences. This is one of the biggest skill-set needed in any ethical hacker who could wormhole their way into any system.
4. CISCO's CCNA Security
CCNA Security is widely popular because of the associate-level training and skill-set it offers. This certificate, in reality, is a validation of your proficiency as a person handling:
Security infrastructure
System vulnerabilities
Threat assessment
Disaster mitigation
CISCO certified this certificate is very useful for a person seeking a career in ethical hacking.
5. SANS GIAC
SANS GIAC certifications offer and validate 30 different disciplines of the ethical hacking arena. In addition, the certificate specializes in safeguarding cybersecurity by offering a specialization in vulnerability assessment and dealing with multi-faceted threats at once.
What's The Need For Ethical Hacking Certifications?
The job of a professional, ethical hacker doesn't end smoothly by discovering the threats only. However, the job comes with a multi-dimensional requirement only a trained staff could assess and deal with.
As a result, these certificates provide a guided roadmap of how such problems can be averted and stopped at once. These jobs include:
Assessing and hijacking injection attacks
Rebuilding broken authentications
Dealing and repairing the misconfigured data chunks
Usage and employment of components having vulnerabilities
Protection for overly sensitive data exposure
Conclusion
Despite having a certain reputation, ethical hackers enjoy a flourishing career with the help of such certificates. Moreover, the internet is becoming more and more accessible to all with vast data banks shared in a speck of time.
The world thus needs such professionals more than ever. So, if your idea of an ideal career aligns with any of the disciplines associated with data security, this is your cue to follow this glorious path to success.