Financial modeling is a must-have skill for finance students and professionals working in the finance industry. To become financial modeling expert one needs to have an understanding of excel, accounting, and also problem-solving skills. If you are looking for financial modeling course to upskill yourself, then you are in right place. This article talks about the top 5 financial modeling courses in India, their scope, institutes' offerings, and much more.
Understanding Financial Modeling
Financial modeling can be understood as a process of evaluating the financial performance of a project or organisation using all essential variables, growth, and risk factor, and analysing their effects is known as financial modeling. It makes it possible for analysts and executives to learn quickly all the financial factors that would affect a project or an organisation at large.
Building a financial model from scratch or updating an existing model with new data are two options for making financial models. Financial scenarios are usually complicated and unstable, financial models help the organization to fully comprehend every element of this complex financial situation. It is used in investment banking to project the future financial performance of a company by making a pertinent assumption about how a company or a particular project is expected to perform in years to come.
One of the important features of financial models that make them so relevant and useful is that it is possible to work on the specific component of the model without affecting the entire structure of the model, helping in avoiding the costly mistake in the organisations. When inputs are unstable and subject to change on the account of recently discovered information, this feature of financial models becomes much more relevant. All this information may sound difficult to beginners, but it can be easily learned by steady practice under the right guidance.
Financial models are used in various situations like in evaluation of the company, evaluation of the assets, deciding the price strategies, mergers, and acquisitions, risk management, raising capital, budgeting, and forecasting.
Financial models are generally used by investment bankers, investors, executives, entrepreneurs, and various analysts such as equity research analysts, credit analysts, risk analysts, and data analysts.
Examples of financial modeling
 There are various kinds of financial models are used for a different purposes. Some of the examples of different financial models are:
1. DFC model
DFC or the discounted cash flow model is mostly used for determining the value of the organization. The current estimated value of the company is evaluated in the DFC model by taking future benefits and earnings into account. DFC model can also be used for determining the value or budget of the particular project within the company, valuation of the cost-saving initiative, and analysis of the cash in the organization.
2. Three-statement financial model
The three-statement financial model is used to combine and predict the organization's future income statement, cash-flow statement, and balance sheet, to make a better decision for the organization. It is used to understand the real financial standing of the organization.  This model serves as a benchmark and gives a thorough understanding of the company's financial performance in the past and the present.
The three-statement model provides executives with various financial scenarios that assist them in understanding how businesses will react in a certain situation better.
3. M&A model
The M&A model or merger and acquisition model helps businesses in figuring out the effect of a merger or acquisition on each share, called earning per share (EPS) of this newly formed organization after the restricting has been completed. It also helps in comparing the new EPS with the old one. This model is usually used in investment banking and corporate finance and the complexity of the M&A models depends on the type and size of the function it is performing.
4. Leveraged buyout (LBO) model:
LBO is usually used by the organization to acquire another organization by using debt money. This is done to meet the acquisition cost, and the debt and its interest are paid by the cash flow from the assets and projects of the acquired company. It is considered a very hostile and aggressive way of acquiring a company as the acquired company's opinion is not considered when making such debt arrangements.
LBO model is used by organizations to evaluate the profit that can be accrued in such type of arrangement. It is one of the most complex financial models, as it has to calculate multiple ways via which debt can be raised and the interest on them.
5. Comparative company analysis model:
It is one of the most basic types of valuation done by the analyst in the organization. In this model, an analyst compares their organization with a similar organization in terms of size, projects, and modus operandi, which help them in estimating the comparative valuation of the organization.
Top 5 best financial modeling courses in India: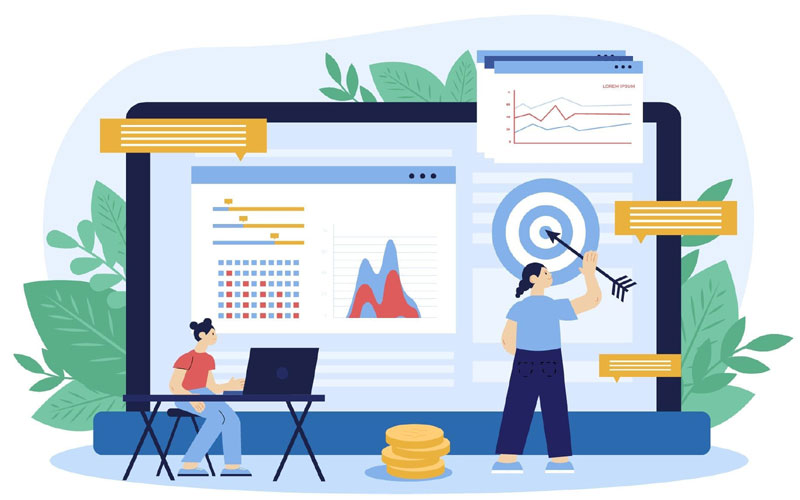 This section includes the list of the top 5 best financial modeling courses in India. Each of the mentioned courses has its pros and cons. You are suggested to thoroughly read each one of them and choose the one which suits your preferences.
IIM SKILLS
IIM SKILLS is one of the most reputed names in the ed-tech industry. This New Delhi-based institute was started in 2015, to provide high-quality education and training in various professional courses. IIM SKILLS have trained thousands of students in various training course, via their online classes. In the finance domain, they offer two courses namely, business accounting and taxation Courses (BAT) courses and financial modeling courses.
IIM SKILLS' financial modeling course is a perfect blend of theory and practical. In this course, you will be trained by industry experts who will equip you with the tip and techniques required to become an excellent financial modeler. You will also get industry insight in this job-oriented course, as they expose you to a real business problem and discuss their solution to increase your awareness about corporate work.
The reason IIM SKILLS is so popular among students for financial modeling courses is that the trainers are truly dedicated to their students on both personal and professional levels. They give all students equal attention and personal mentorship after class, you just have to mail them and fix an appointment with them, so if you want a course that is personalized that IIM SKILLS is the institute for you. IIM SKILLS' financial modeling is 3 months long course at a fee of 39,900+ GST
The Wall Street School
The wall street school is another reputed name in the industry for financial modeling courses, in this course, they not only going to teach you about financial modeling but also about financial analysis and evaluations. It is reputed in the industry because of its practical training which makes participants job ready. This training is imparted by the experienced faculty who have made and updated course training modules meticulously with real case studies. One of the most unique features of this course is that they conduct both full-time courses and weekend courses to help students and working professionals upskill them without compromising their studies and work respectively.
This financial modeling course is 6 weeks long at the fees of 40000 + GST. And to enroll in this course candidates have to go through an eligibility interview.
IMS Proschool
It is another premium institute offering financial modeling courses in India.  It has trained thousands of students so far via classroom programs, and live online classes. Apart from learning financial modeling, you will also get training for excel proficiency, equity research modeling, financial statement and ratio understanding, and much more. Along with this course, you'll get a soft skill development and resume-building session. The duration of this course is 55 hours at a fee of 32000.
IB Institute
Investment banking institute or IB institute provides a large range of courses in both online and offline modes. Its financial modeling course aims to teach participants the real-life application of theories via its well-crafted course. In this course, you will get an understanding of various types of financial models such as the equity research model, DFC model, M&A model, etc. this course is 100+ hours long at the price of INR 18,499.
Henry Harvin
Henry Harvin is another ed-tech company offering financial modeling courses. It offers multiple professional courses in different domains like content writing, digital marketing, financial modeling, and so on. In this course, you will get projects, assignments, and a regular boot camp for one year. And the course curriculum includes ratio analysis, financial management, corporate finance, equity research modeling, etc.
Conclusions
Financial modeling is one of the most demanded skills in the finance industry, as it plays an important role in decision-making in business, it also provides a thorough understanding of a business's financial standing along with its periodic performance review. Learning this skill is extremely beneficial for anyone who works or wishes to work in the finance industry. This article contains all the basic information requires to understand financial modeling and also a list of institutes offering the top 5 best financial modeling courses in India.