Are you looking out for the best cloud hosting provider for WordPress? Are you in confusion which hosting service you can choose? If you are looking forward to one and have no idea which one to choose, you are on the right page. Here we are exploring the best cloud hosting provider for WordPress available these days. But before diving into all these options, it is integral to know about the cloud hosting services a bit. So, if you are new to it and have no prior knowledge about the same understanding about it will be easy for you.
What is cloud hosting for WordPress?
Cloud hosting for WordPress refers to the virtual private server which allows websites to Mark their presence on the internet. In simpler words, there will be a renting space available on the server, and your website is all set to mark its presence on online portals. Cloud hosting comes up with different pricing and options, along with offering a cluster of servers instead of one. It is important to choose the best service so that all the needs can get created easily. All these cloud hosting platforms have some unique features. According to the need of the website, a user is all set to choose the one.
Top 5 cloud hosting providers in 2021 for WordPress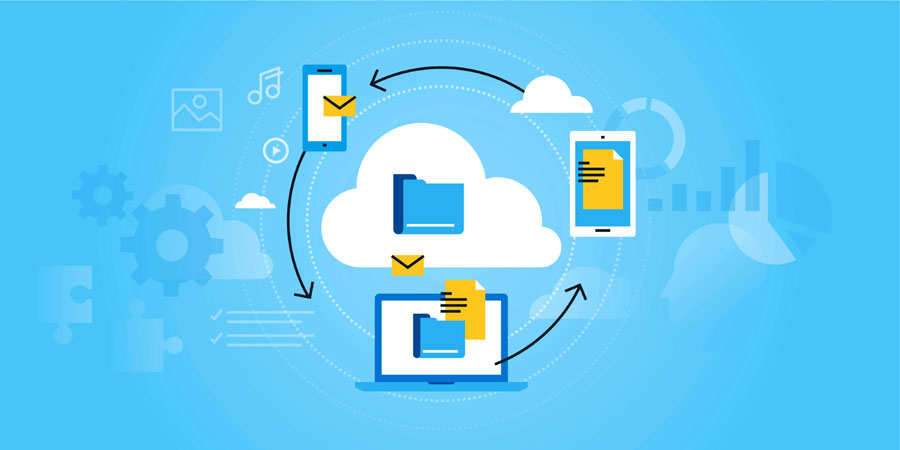 Let's discuss the Top 5 cloud hosting providers for WordPress available. Make sure to have a look at all the features available. Let's explore!
Digital Ocean is among the best WordPress cloud hosting platforms available and the primary choice according to us. It features all the functionalities which a user can utilize easily. It has the innovative API and command-line available, which focuses on large-scale production workloads as well. Additionally, the best part is it is the hosting platform that allows the user to collect metrics and monitor the performance accordingly. Whenever there is the need for optimization and notification will be received so that a user can do it immediately for better results. 5 plans are available with this one, and a user can go for any of them as per their convenience. If a user is running out of space, they can simply upgrade it to 16TB.
Features:
API is quite simple.
Storage space is highly available.
Notification for every update.
Fault-tolerant and lightning-fast network.
There will be access to invite and update.
Vultr is the inexpensive solution for cloud hosting services available. For all those looking forward to getting the services at a reasonable price can consider the same. It comes up with a simple API, and if a user is not having any knowledge about coding, they can utilize the same. 24/7 support is also available for helping users out in case there is any problem arising.
Features:
Simple API.
24 by 7 support is there.
No need to understand coding.
Optimized for efficiency and speed.
Site Ground is among the leading and fast-growing available these days. It was established in 2004 and gained popularity across the world. They almost have 500000 domains is available across the world. It offers "A" grade services that let the users rely on it for hosting. The best part is it utilizes lightweight Linux containers, which make the site usage efficient and optimize it for the sake of speed as well. Five different data centers are available, which a user can choose for better accessibility. It is very easy to install, and with the help of a one-click installer, the same can be done easily.
Features:
Auto-updates are there according to the latest WordPress version.
The services are completely managed with day-to-day maintenance.
A free domain name for a year is available.
It comes up with one click installer.
7 offsite backups.
A2 hosting contributes to a fast web hosting service, which is available these days. It utilizes the swift server platform along with SSD pages which contributes to a good loading speed. One can consider that it is 300 times faster as compared to standard drives available. It was launched in 2003 and come up with the best service from that time only. It comes with easy customization options so that it can be designed according to the cloud. It is one of the most reliable and scalable hosting services available these days. The best part is according to the requirement, it can be customized, so it suits all the needs and requirements of the individual.
Features:-
It is very easy to customize.
Scalable hosting service.
Reliable.
Developer friendly.
High-powered.
Customer support is available 24 by 7.
Three hundred times faster as compared to other platforms.
Liquid web is among the top 5 cloud hosting provider for WordPress which comes up with and easiest and creative services. Sufficiently host multiple websites at the same time. The best part is for creating and launching the website it is one of the best platforms and without having any knowledge about food in one can do it easily. It is come up with a 24×7 support show in case there is any problem arising a user can get the answers for it immediately.
Features:
It is focusing on web professionals along with all the optimized functionality is.
It is highly optimized for efficiency and speed.
An instant preview option is there for showcasing the other works available on the portal.
There is an option to manage unlimited websites and applications along with a single account.
The loading time is quite fast as compared to another normal hosting server.
So yes, it is right to conclude that right now, you have different options available for cloud hosting. Make sure to choose the portal which is perfectly fitting into your budget. This space on the server is important to make the website visible on online portals. Check on all the options available along with features so that there will be no such trouble at all.