Well, 2021 is full of surprises for us. Likewise, the entertainment industry is bringing out the best for us. When it is about exploring the web series on OTT in 2021 for watching, the list is so long, and one can easily reach the point that they will surely have endless hours of entertainment. If you want yourself to get accommodated with the best web series to watch, don't miss out on the list we are sharing below. For sure, you will have the ultimate streaming experience after choosing them.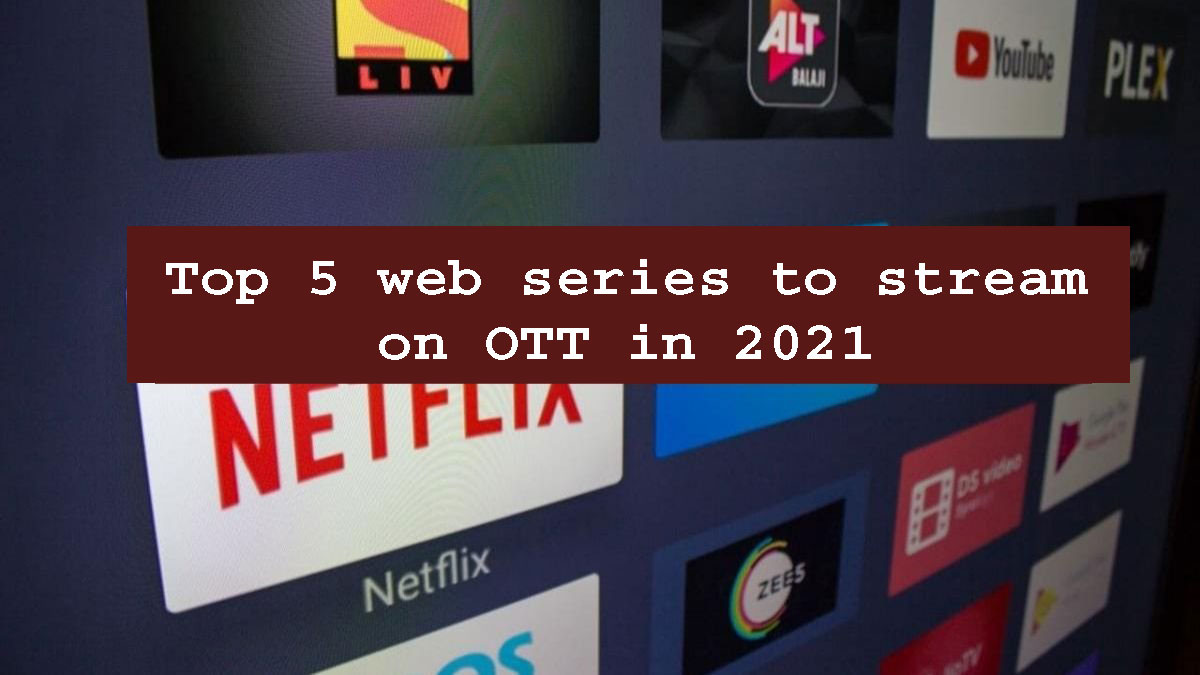 Kota factory season 2:
Kota factory season 2 will be right there for users on Netflix. It is created by the viral fever and its features Mayur More, Ahsaas Channa, Jitendra Kumar, and Revathi Pillai. The date is still to be announced. It is one of the most top-rated Indian web series available, and viewers are eagerly waiting for all the updates. Thankfully Netflix has come up with the update, and soon it will be released. The first season has touched the hearts of people, and this let them wait for the second season as well. The story is entirely different and revolving around some people who are having different points of view.
Rudra: the edge of darkness
The edge of darkness will be right there on Disney + Hotstar. It is created by Rajesh Mapuskar, and it features Ajay Devgan and Ileana D'Cruz. The date is not announced yet, but it is one of the best web series you can have this time. This is the crime drama series and the remake of one of the well-known British series Luther. There will be a lot of twists and turns in this one that let the users feel stuck due to its. Also, the plotline is quite different as compared to other ones. Ajay Devgan has done the role brilliantly.
Hush-Hush:
If you are looking forward to a thriller drama, then using hush-hush can be your choice. It is created by Gopal Nathani, and it features Juhi Chawla, Shahana Goswami, Karishma Tanna, Soha Ali Khan, Kritika Kamra, and Ayesha Jhulka. This is having the authentic stories of women from India and abroad. It allowed the women to come in front and tell their stories. This is one of the most exciting stories that will hit the screens this time.
Aranyak:
Aranyak is among those web series which is a crime thriller and supernatural as well. It is created by Vinay Waikul, and it features Raveena Tandon, Meghna Malik, Parambrata Chatterjee, Ashutosh Rana. The date has not been announced yet. Moreover, it is the story revolving around the disappearance of a foreign teenager, and there are a lot of problems arising. The Himalayas serial killing set up in the forest has been considered for this particular series.
Yeh Kali Kali Aankhen:
Yeh Kali Kali Aankhen is created by Siddharth Sneh Gupta, and it features Shweta Tripathi, Saurabh Shukla, Anant Joshi, Anchal Singh, Surya Sharma, and so on. It is not a normal love story that is going to hit on the screen. You will be surprised to see that this web series is a psychological thriller and help you to have something which is entirely different. You will have a different encounter with this one.
Little things season 4:
Little things, seasons 1, 2, and 3 were always being the favorite of all the people out there. Finally, season 4 is about to hit the screens. It is created by Dhruv Sehgal and featuring Dhruv Sehgal, Abhishek Bhalerao, and Mitali Palekar. The date has not been announced yet. It is a cute love story that will help a couple to get some relationship goals available. Kavya and Dhruv are about to celebrate 6 years of togetherness, and now they are engaged in some growing pains and adventures. You will be glad to be a part of the adventures of this upcoming couple. They are exploring all these things which a couple needs to explore for a better relationship.
Following are the web series which you cannot miss this year. Soon the dates will be announced, and for sure you will love to be a part of them. Stay tuned with us for more updates!