As the hype of cryptocurrencies increases worldwide, India is not left behind. In fact, in a report by Chainalysis, it was found that the investments in cryptocurrency in India shot up in the last year from around $200 million to almost $40 billion. As of now, more than 15 million Indians are involved in cryptocurrency, and the number is likely to continue to grow. The Indian Government continues to take baby steps in recognizing crypto for what it's worth, but these same baby steps are in fact very big and could change the future of crypto in India as it grows.
With a single Bitcoin (BTC) amounting to 26,01,499.40 Indian Rupee, growing investors want to first do their research (and understandably so) before they invest in such a volatile digital currency. This article presents to you a brief and concise guide on how to buy Bitcoin in India in 2021. Let's dive into the process without further ado.
Top 5 Sites To Buy Crypto In India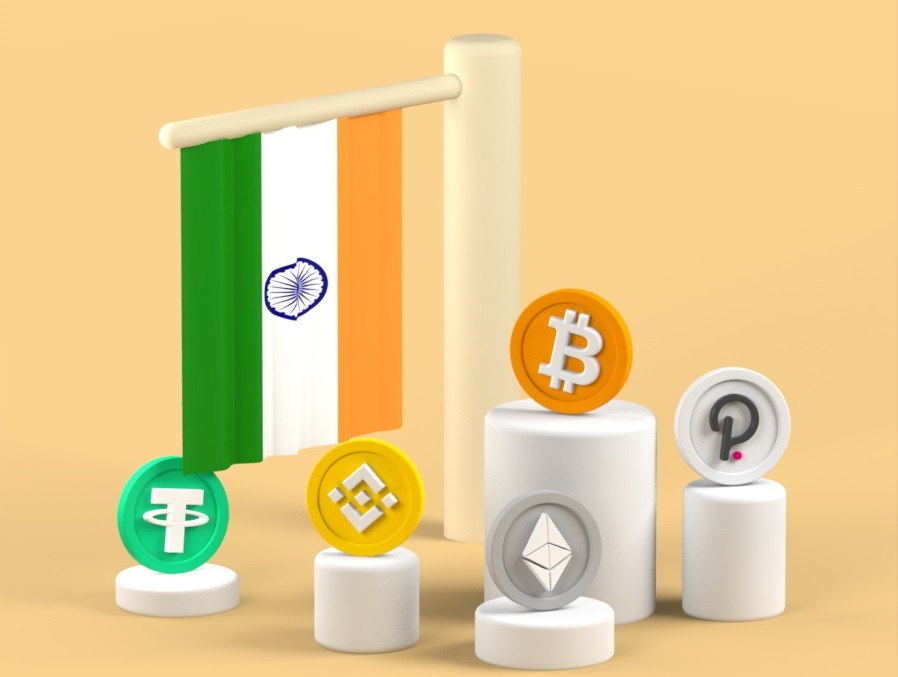 Step 1 – Get a Digital Wallet
The first and foremost step to buy any crypto currency if you have no prior experience is to get a digital wallet. In order to set up a crypto wallet, you can choose from a number of wallets that support Bitcoin. As Bitcoin is the largest cryptocurrency by market capitalization, almost every digital wallet out there supports BTC in this day and age. Some of the most recognized wallets to choose from when you go for BTC are WazirX, Zebpay, Coinbase, Ledger Nano, UnoCoin, Guarda Wallet, BuyUcoin.
These virtual wallets are of several types and each of them has different levels of security. The major types are:
Paper wallets

– These are printed pieces of paper that contain QR codes and keys that are used to enable cryptocurrency transactions. However, paper wallets are a bit unsafe and have a lot of downsides. It is slower to use in case you want to spend bitcoins. Your Bitcoins can also be stolen by just someone taking a photo of the

paper

. It is easily destroyable with flood or fire.

Hardware wallets

– These wallets store private keys which contain critical information and are of high security. They are usually as small as a thumb and are separated from the Internet. Trezor and Ledger are two popular examples of hardware wallets.

Software wallets

– These are storage for crypto-currency that exists exclusively as software files on a computer.
Storing such private keys on a server would require trusting the company with your private keys. Also, the keys would be rendered vulnerable if the site, in any case, gets hacked.
Step 2 – Register on an exchange
After you get a wallet, you must open an account on an exchange that supports BTC. Select between an individual or corporate, based on the type of your account. Some of the major exchanges in India to choose from are:
     1.WazirX:
Founded in 2017 by Nischal Shetty, WazirX is one of India's most trusted cryptocurrency exchanges. It is a legal secure exchange that can handle millions of transactions and is available on all platforms – Android and iOS mobile, Web, Windows, and Mac applications. To get started on WazirX, you need a minimum amount of ₹100, and it takes approximately 24-48 hours to reflect the money deposit in the Wazirx dashboard. However, sometimes it can be done instantly.
2. Binance:
Also founded in 2017 like WazirX, Binance is among the best exchanges in the world. As of April 2021, Binance was the largest crypto exchange by trading volume worldwide. It provides 24/7 support and 14,00,000+ transactions per second. More than 500 cryptocurrencies are available here, with a low trading fee of 0.1%. On Binance P2P, you can buy crypto via INR with 0 fees.
     3. UnoCoin:
One of the first cryptocurrency exchanges in India, UnoCoin caters to more than 1.5 million users. It has been in service to India since 2013 and is a very trusted platform. Unocoin deposits permit a minimum amount of ₹1,000.
4. CoinDCX:
Started by Sumit Gupta in 2018, CoinDCX is an ISO-certified company, and the CoinDCX space keeps on innovating. Their daily trading volume is 40M+. Using CoinDCX, you can trade across 250+ coins. It is user-friendly and you just have to follow 4 easy steps – register, complete KYC, make a deposit and place an order.
     5. Giottus:
Founded in 2017 by Vikram Subburaj and Arjun Vijay, you can instantly get started with Giottus, and your KYC is verified in under 5 minutes. It is a highly reputable exchange in India, and its application is also available for both Android and iOS users. Their customer support is also very helpful. They require no fees for INR deposit and withdrawal, and a 24/7 banking option. Security is of utmost priority with Giottus.
Step 3 – KYC and Aadhar
Know-Your-Customer (KYC) execution is mandatory for Indian jurisdiction.  It refers to a verification process, by way of which one can verify the authenticity of their customers. It enables banks to keep up with their customers better.  The Aadhar-linked mobile number is also compulsory with the same.
Step 4 – 2-step verification
To further secure your Ethereum wallet, you can enable Google's 2-step verification. The process is easy and acts as an extra layer of security. It works when you try to enter into your Google account, and it asks for a code sent to your number or a pop-up which asks you to verify it's you. This step is recommended so as to save yourself from fraud and other similar losses.
Step 5 – Add bank details 
Add your bank details such as bank name, holder account name, account number, IFSC details, and you're good to go!
After performing the said steps, you shall choose the crypto exchange platform that suits you best. Use any of the many payment methods such as credit cards, debit cards, MobiKwik wallet, bank transfer, etc., which enables the buying of Bitcoin in India.
Note that it is usually advised to invest only as much as you can afford to lose.