There is no denying that weddings are the most auspicious and Happy days of our life but it also comes with a lot of responsibilities and workload. One of them is choosing the right photographer for your special day.  If we look back in our past, there were very few photographers and people had to choose from them. So, choosing the best photographers for the wedding was not a big deal at that time. But, there are hundreds of photographers in the market. So, it is very difficult to choose the best photographer nowadays.
Things to know before hiring a photographer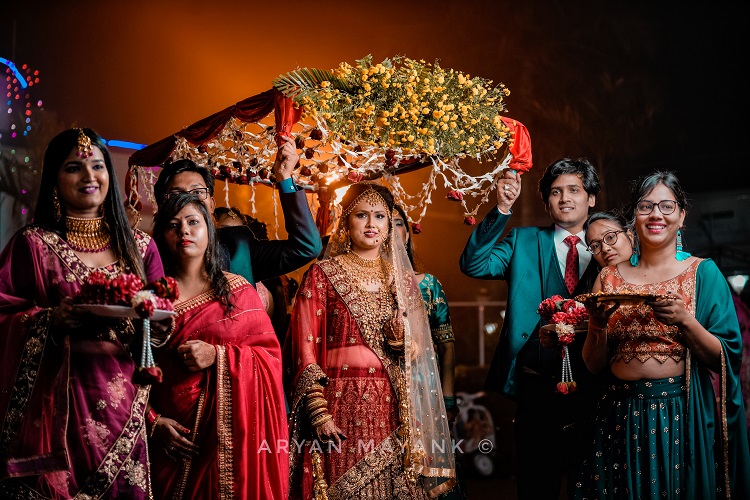 If you want to avoid any regret in the future, you said to select the best wedding photographers. Following are the things you should know before hiring a photographer for your special days:-
Don't hesitate in meeting several photographers
Don't hesitate in meeting several photographers. Wedding photography is very pricey. So, it is very important to choose the best photographer not only for spending your money on the right photographers but also to preserve your special memories. Try to visit at least six to seven photographers. Wedding photographers will have to spend a good amount of time with you and your family, so select the photographer with whom you can feel comfortable.
Know the tools they use and their charges
Although no photographer uses old Photography techniques and tools to click photos, it is very necessary to talk about the photography tool they use, whether they use the latest camera or not. And they should have essential tools like tripods, studio strobes, umbrellas, and flash diffusers. All these tools are very necessary for making a simple photo look extraordinary. Budget is the most important aspect you should discuss before hiring your wedding photographers.  The fee also depends on the number of team members you want and how many events you want them to capture. So, Discuss your budget.
Clarify your expectations of photos and videos
It is very essential to clarify with your photog about the kind of photos you want like family photos, engagement photos, portraits etc. This will help them to avoid any types of confusion and mess in the end.  Many photographers had professionals in their work but they aren't actually. You should check the reviews and feedback of the past customers to ensure that they provide quality Services.
5 wedding photographers in Gorakhpur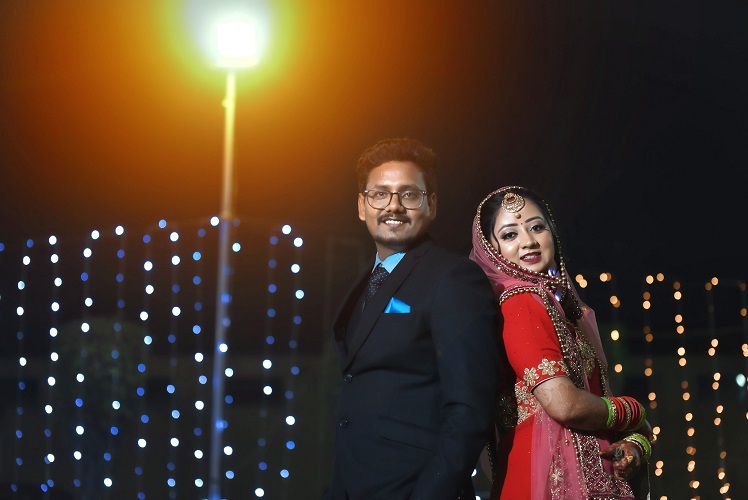 Five wedding photographers in Gorakhpur:-
Image maker provides the best Photography services in Gorakhpur. It is directed by Aryan and Anshumaan, reputed cinematographers in Gorakhpur. They have more than eight years of experience in the photography and cinematography industry. They also provide pre-wedding shoots and videography. They also provide Candid Photography Wedding Films Traditional Photography Pre-Wedding Shoots Albums Pre-Wedding Films. They have been working since 2012 and have captured more than 80 wedding memories. They understand the value of photography that's why they are the best at capturing the sweet moments and making them everlasting.
Shagun art is another famous wedding photographer in Gorakhpur. They have been working since 2000. Shagun art was started just as a hobby but now it has turned into a profession. Apart from wedding photography, one of the best services they provide is candid wedding photography.
Kavita Digital Colour Lab & Studio
Kavita Digital Colour Lab & Studio is famous for its unique photography. It is situated Opposite St Andrews Inter College, Betiahata Road, Gorakhpur. They provide premium services to their customers at a good price. They also provide the best designer photography services. Their services include 360 product photography, photo editing, film production, video shooting, pre-wedding shoots, candid photography, Travel and living shoots.
It was established in the year 2000 and slowly gained its reputation in the industry of photography and videography. They provide their services across India. Including Wedding Album Designing, Drone Services,5K Videography,4K Videography,  UHD Videography, HD Videography, Haldi Photography, Mehndi Photography, Premium Album, Wedding Photography Baby,  Photography, Events Photography,  Events Photography
They are a team of young professionals who have a deep interest in photography. That's why they try to explore new photography techniques. They provide a type of photography and videography services. They capture wedding moments, Travel and family moments, particular event photography, and many more photography and videography services.
Conclusion
It is very essential to choose the best photographers for your special events or wedding as you want to relive the memories again and again. If the photographs are not good, you will regret them all your life. You can select any of the photographers. They are the top five best wedding photographers in Gorakhpur.