RED WINE In India, there are five types of wines available: red wine, white wine, port wine, rose wine, and dessert wine. We have only listed the best RED wines made from Cabernet Sauvignon, Sangiovese, Shiraz, and Merlot grape varieties. It may have taken Indians a little longer to develop a taste for wine, but you're bound to run into a group of wine enthusiasts at any given bar. Wine enthusiasts, like spirits enthusiasts, are devoted to experimentation and rely on a few classic favorites. Parallel to the evolution of India's wine culture, wineries in the subcontinent make strides toward bringing newer, better bottles to our wine shelves, thereby assisting us in developing more sophisticated wine palates.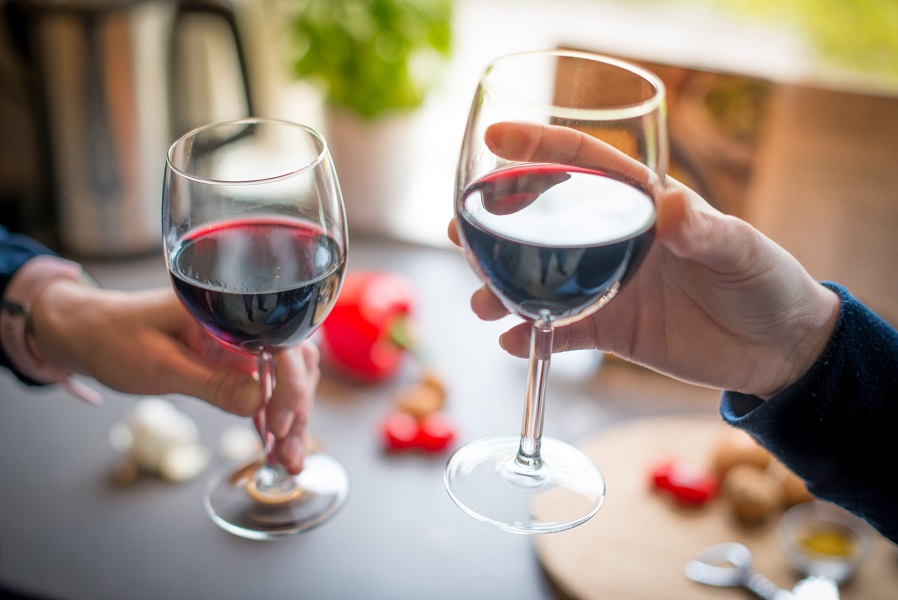 1. Sula rasa:
Sula Rasa, also known as Rasa Shiraz, is best served at 16 degrees Celsius. Sula Rasa is a complex wine with power and finesse that is widely regarded as India's best reserve shiraz. It is aged for 12 months in premium French oak barrels before being further matured in the bottle before release. It goes well with chocolate, barbeque, and Gouda Parmesan cheese. It is recommended that the bottle be opened and decanted 30 minutes before serving slightly chilled to fully enjoy this special wine.
2. Myra misfit:
Mr. Ajay Shetty founded Myra in 2013 with the Myra Vineyards in Bangalore. Myra launched with a portfolio divided into three distinct categories: entry-level, premium, and super-premium. In 2016, they released a limited edition bottle of Misfit, a red blend. The blend is made up of a classic Sauvignon and a fruity Shiraz that was aged in French oak barrels for 18 months but retained its natural characteristics due to the fact that it was unfiltered. The aroma has a strong berry whiff to it. The flavor is spicy and fruity, with a medium-sweet finish. This is also the country's first unfiltered wine.
3. Fratelli sette:
This is a high-priced Frantiis Vines brand known for its aroma and flavors. This is one of India's most popular brands, and its flavor is well-known. The Fratelli brothers had a dream called SETTE, which means "seven" in Italian. The dream came true when the 2009 vintage produced a product of exceptional quality. This dream is realized with the top one percent of grapes from Fratelli's estate-owned vineyards in Akluj, near Pune. SETTE is Piero Masi's (Creator Fratelli Wines) signature blend, a barrel-aged red wine that has been aged in French oak for fourteen months.
4. Grove zampa la reserve:
80 percent cab and 20 percent Shiraz aged in new French oak for 16 months. This is a medium-bodied wine with complex layers that is well-balanced. There isn't much on the nose, but there is some smoke, tobacco, and red fruits on the palate. This red has a smoky aroma and flavors of dark plum and roasted cherry, with hints of bacon. The soft finish has peppery undertones. The bouquet of La Reserve is luscious ripe fruits with an exquisite hint of spice and complexity. On the palate, it combines grace and majesty with aromas of blueberries, blackcurrant, and vanilla.
5. York arrows:
This flagship wine from Maharashtra's York winery, made by a young winemaking team, is a limited production blend of the winery's best Shiraz (55 percent) and Cabernet Sauvignon (55 percent) (45 percent ). Before release, the wine is aged for 13 months in American and French oak, followed by another 12 months in the bottle. American oak's sweet vanilla notes dominate, along with bright fruit (strawberries, raspberries, cherries) and Indian spices (cinnamon). In the glass, the wine softened and opened up even more. The alcohol made its presence known at first, before dissipating in the glass. The general consensus was that wine should be consumed with food.
Conclusion:
These wines are the topmost 5 best brands of Redwine in India. These red wines are very tasty and have a good odor. For more updates stay tuned.