Building a new home gum is a very creative idea because it is much more accessible to work out at your own home. It gives you the ability to fit exercise according to the schedule you want. You can work out whenever you want at any time of the day and night along with motivational music or whatever music is your favorite one.
Some people can't work out properly because of COVID-19 because of their health issues. So, building your home gym is a good and good idea for those people, of course for all people. Continuing to work out will not only help your physical fitness but will also boost your mental strength and make you feel more energetic. Your fitness goal doesn't matter because working out at your own home is an extreme way to get healthy without gym membership expenses.
But here are some tips before you go to buy free weights. Take some time to analyze what type of exercise and workout you want to do at your home: gum, a treadmill, and a yoga mat are important everywhere. Then estimate how much area and what kinds of equipment material you required to assemble a new home gym. So, here are some tips for building a home gym:
Top 5 Tips for Building a home gym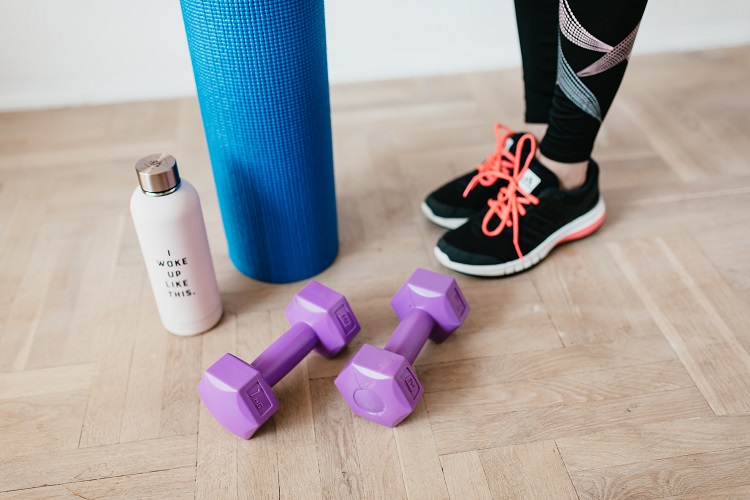 1 Work with your Space:
If you want to make your new home gym, you have to find the space in your home that will be transformed into a home gym. This will assist reduce any confusion, and it will allow superior results because of decreased boredom from performing the same workouts frequently.
Sometimes, home gym builders say that if you want to enjoy your gym to the peak, you need to make a huge area that is convenient, pleasant, and relaxing. The outstanding place for your home gym in the house is maybe on an uppermost floor. It will be relaxing because the upper floor is as away from traffic noise and other interruptions as possible you can focus while working out.
The area you choose should also have enough natural light during daytime work out. A south-facing wall will give extreme sunlight at any time of day or night, and you'll find yourself comfortable. If you have an abundance of extra space for a gym, you have many options. But when space is minimal, the key is to choose workouts that don't need a lot of space.
Classic exercises, such as push-ups, squats, sit-ups, and lungs don't need much space and still deliver great enough results. For cardio at home, try jumping rope. It's good for obtaining your blood pumping and also doesn't require plenty of space. There are various options possible when it comes to finding the right location for your home gym but always keep in mind what works best for you!
2 Essential equipment:
Home gym equipment is ranging from cheap to thousands of dollars, So, you have to keep your costs low on budget. But to get started, choose simple and multipurpose equipment every home gym should need is listed below:
For yoga, A yoga mat, Pilates, and stretching
Resistance bands for stretching and health training.
A kettlebell or two for weight lifting and to continue resistance to bodyweight workouts
If you have already basics equipment and want more, see adding the equipment below:
Dumbbells, for the upper body, work out as the chest and arms.
Medicine balls for fitness training.
A foam roller will help for massaging tight muscles and stretching.
And definitely, you should always modify the equipment you get to your particular workouts. Buy all the equipment at an amazing discount by using DealMeCoupon.
3 Keep your Equipment Organized:
Organizing your gym equipment may be a good way to stay your home gym organized. You'll organize the equipment by storing them on shelves or in bins, so you'll know where everything is in the least amount of time, and it'll be easier to seek out what you would like when exercising.
If you're short for space, get creative with storage solutions like hanging weights from bars using buckets or "hanging" your bench over a beam out of the bottom.
4 Add Some Music System:
Music and dealing out go hand in hand. You would like to possess the proper music playing for your workout so that you'll focus and obtain an honest workout while still having fun! Music with lyrics is distracting. Try instrumental only or nothing in the least Include high-intensity songs also as slower-paced ones on different days of the week.
Add upbeat tempo songs towards the top of your playlist if you would like an additional boost of energy during workouts. There also are some apps available during which you'll add specific pieces from other artists or genres into playlists counting on what sort of mood/workout goal you're looking to realize that day!
5 Keep Safety and a few Personal Touches:
Your safety is your priority. Keep in mind any equipment that would cause an accident or any type of injury. You'll also invest in protective gear like gloves and footwear to protect against injuries from these hazards.
Finally, make sure you have enough space for the things you'll be using in your home gym.
Adding personal touches to your home gym can help make it a desirable extension of your lebensraum. Hang up pictures and posters that you simply enjoy or have aimed at you, some motivational quotes or photos can assist you to get psyched for your workouts began, some nice towels for when you're done, so that they are ready for a subsequent workout session, light a candle in there if it causes you too easier, etc.
Conclusion:
So, here we delivered 05 tips for building a new home gym in simple and easy ways. Your home gym may be a good way to make sure you stay on track together with your weight management goals. Listed during this piece are tips that ought to assist you in finding your home gym and making a workout routine, so make certain to require the time to think about what is going to achieve best for you.