A ceiling fan is a standard option for houses. This is because ceiling fans are able to cool entire rooms and generate much more airflow as compared to other kinds of fans. In the current times, people have no dearth of choices of ceiling fans. From basic ceiling fans to premium ceiling fans of hand-crafted designs, superior materials and a plethora of advanced functions, the ceiling fan market has options for every kind of preference and budget.
The ceiling fan should not only be good in terms of function but also improve the aesthetics of your interiors. Some of the factors to consider while choosing a ceiling fan for your house have been discussed here.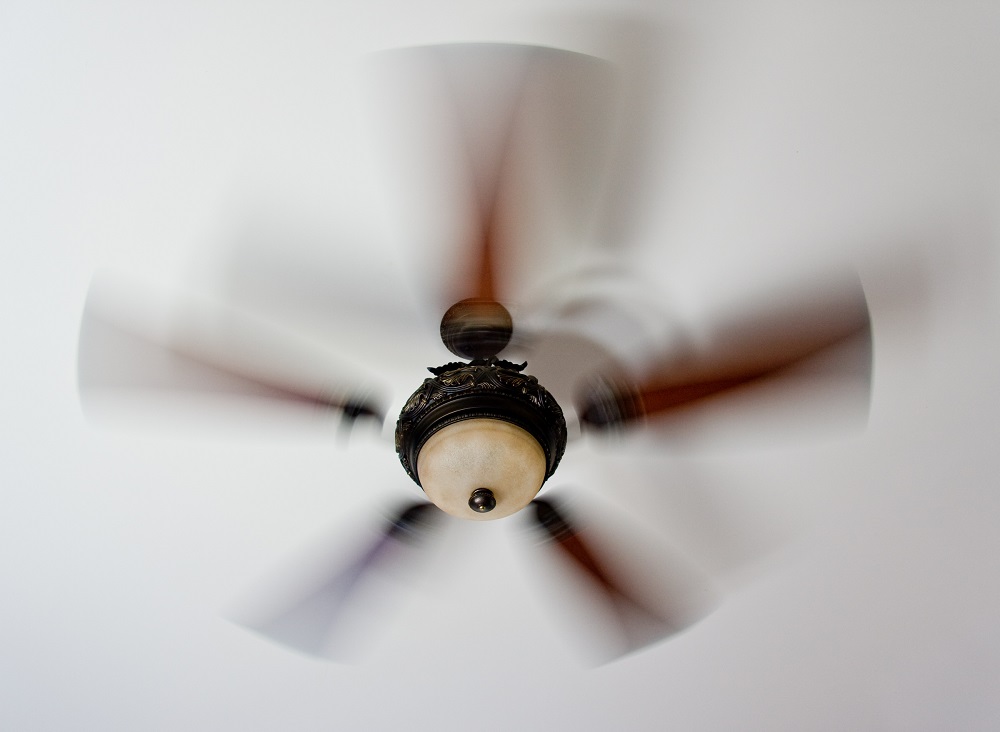 Blade Span
The blade span or sweep is the diameter of the circle created by the revolving blades. The blade sweep should be enough as per the dimensions of the room to generate a good air flow. A ceiling fan which fails to circulate sufficient amount of air in the room is useless.
Rooms measuring less than 144 square feet require ceiling fans having blade spans of less than 42". Rooms measuring 144-225 square feet require ceiling fans having blade spans of 44-50". Blade spans of more than 50" are needed for rooms measuring 225-400 square feet. Big rooms measuring over 400 square feet need blade spans of more than 62" to cool down.
The length of the room in feet and the width of the room in feet should be multiplied to get the area of the room in square feet. The fan should be installed at a distance of 30 cm or more from the ceiling and 2.1 metres or more from the floor to achieve maximum air circulation.
Air delivery rate
The amount of air that a ceiling fan can provide per minute is its air delivery or air flow rate. It is measured as cubic feet per minute or CFM. Check the CFM ratings of ceiling fans. Greater is the CFM value, more is the air delivery rate.
4000-5000 CFM is considered good for ceiling fans. 5000-6000 is a better CFM range. The best CFM is more than 6000.
Blade material
Many types of materials are used for constructing blades of ceiling fans. These include plastic, wood, MDF and metal.
ABS plastic is widely used to make blades of ceiling fans. ABS plastic is easy to manufacture and does not cost much. It can also be moulded easily to create blades of various designs and shapes. ABS ceiling fans are suitable for both indoor and outdoor.
MDF or medium density fibreboard is generally used to construct the blades of economical ceiling fans. MDF blades are susceptible to moisture damage, thus such ceiling fans are suited for dry interior environments.
Premium quality fans tend to have wooden blades. Balsa wood is the common variety of wood used to construct the blades of ceiling fans because it is light in weight and aerodynamic. Such ceiling fans tend to be expensive.
Metal fan blades resist damp environments well, hence best ceiling fans made of metal blades are suited for wet outdoors. However, such fans should be installed only in large spaces with ceiling at a great height from the ground.